Hi Kitsun,
Some feedback about word importation:
1/ The box for headers is not centered.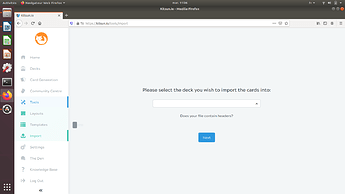 2/ It is not possible to assign nothing to a field from a layout when you import a csv file. Indeed, I created an "Audio" field (in case of) but I don't have any information about it in my csv file.
3/ When you edit a card, then you save it, a box appears to tell you that all is fine. Its position is a bit annoying because you have to double click if you want to quickly escape. If the box could appear in the middle or to the left, the problem could be easily solved.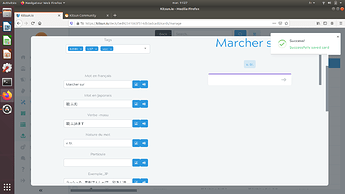 4/ In the "Manage card" option, It could be nice to have a button (or with arrows pad) to jump from one card to another card. For now, we are forced to edit card one by one clicking on the pen, then clicking on the cross to close the window.
See you